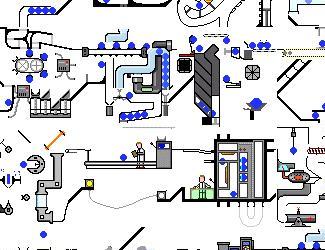 It's course preparation time again. For those of you teaching production or scheduling, if you are looking for a graphic to show the need for split-second planning in certain production processes, I highly recommend the Blue Ball Machine. Hypnotic!
From Wired Magazine:
A Rube Goldberg machine made of animated tiles, with hundreds of blue balls moving in time to music from Pee-wee's Big Adventure.
Max [of http://www.ytmnd.com]says: This is our most viewed title ever. It was created by the Web site Something Awful – they had 100 people make 1-inch tiles, and the only rule was that a ball had to enter at a certain place and exit at another. It came out awesome.