Yesterday I twittered:
Doing too much operations research. Spent more time figuring out optimal mowing pattern than mowing lawn.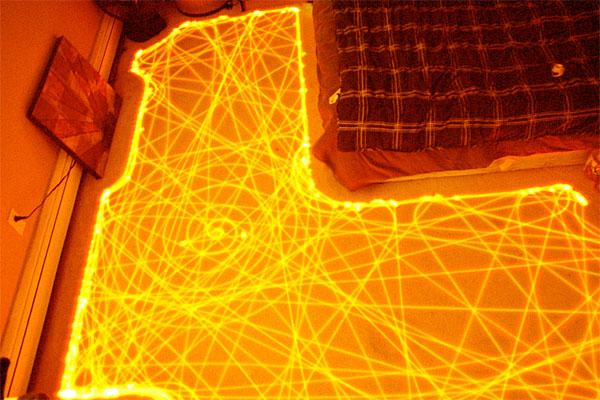 Today, I came across a picture of a Roomba's path to clean the floor of an l-shaped room (through a number of sites, but I think I am referring to the original). I think I am a little more efficient in lawnmowing, but, then again, I know the shape of my lawn: Roombas figure out the shape dynamically. Interesting OR problem to come up with the optimal Roomba algorithm.