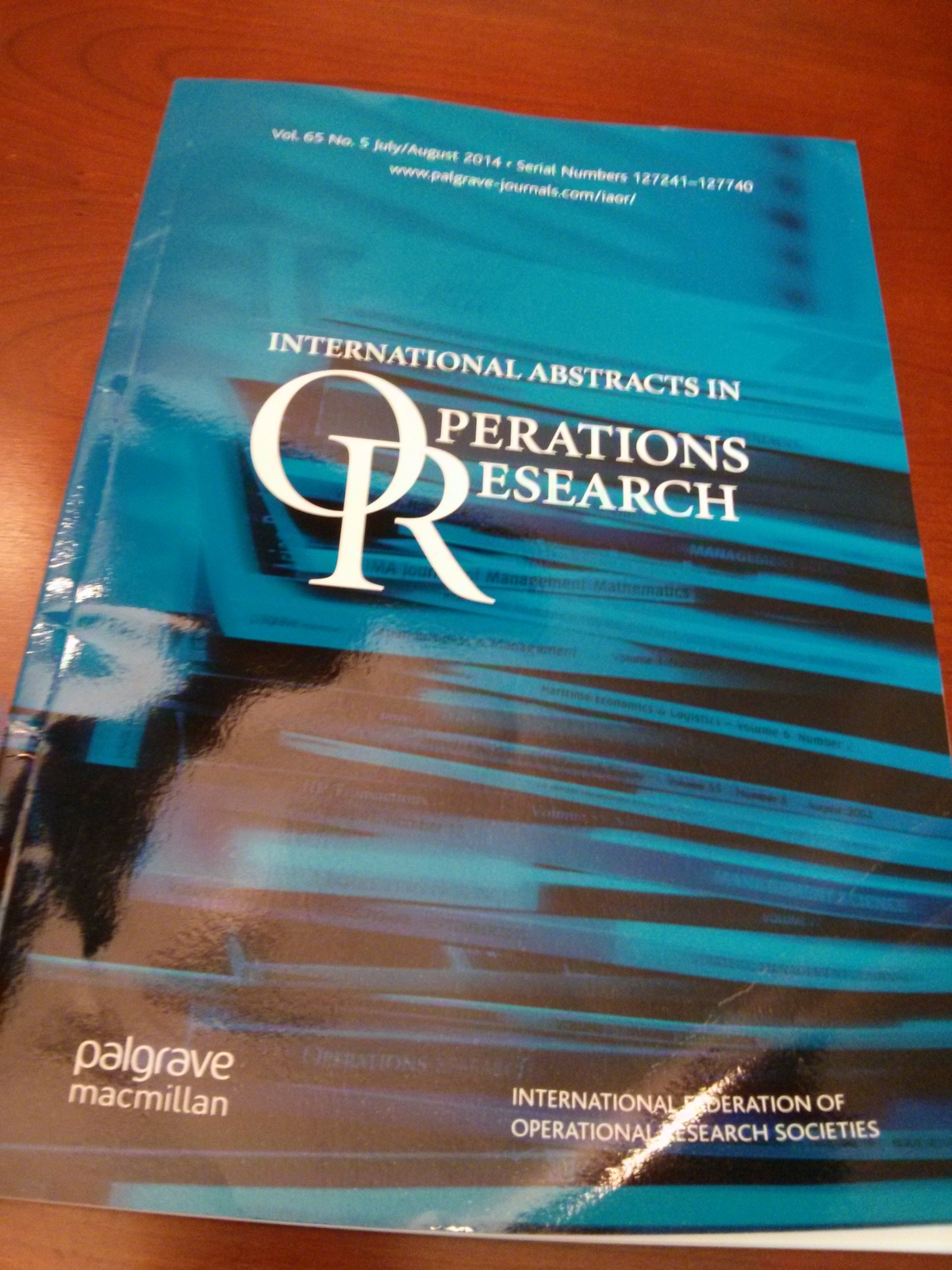 At the recent International Federation of Operational Research Society (IFORS) meeting in Barcelona (a fabulous conference, by the way), I had the honor of being nominated as President of that "society of societies".  If elected, my term will start January 1, 2016, so I get a bit of a head start in planning.
I was looking through one of the IFORS publications, International Ab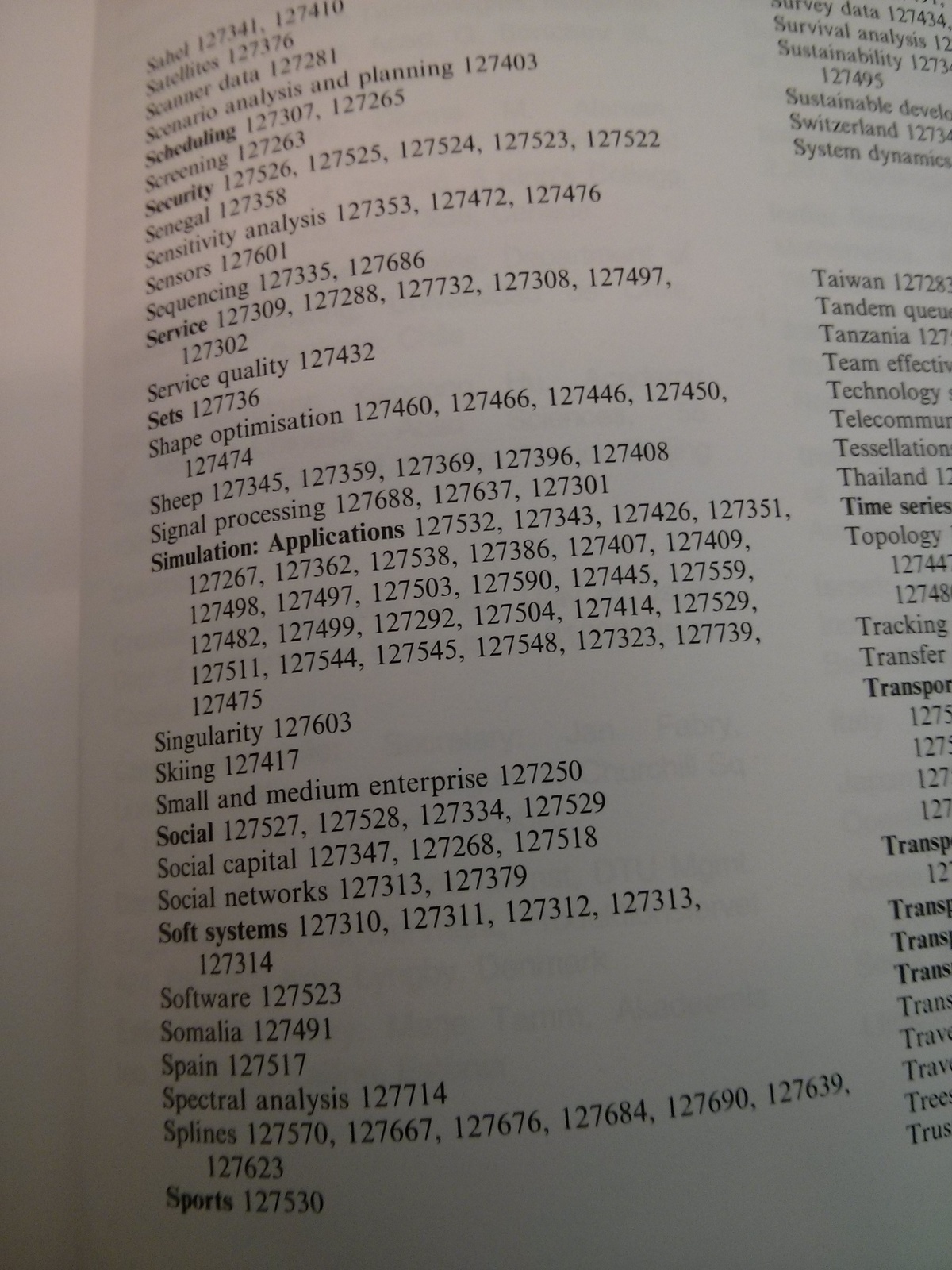 stracts in Operations Research.  I am sure I will write about this more, since I think this is a very nice publication looking for its purpose in the age of Google.  This journal publishes the abstracts of any paper in operations research, including papers published in non-OR journals.  In doing so, it can be more useful than Google, since there is no need to either limit keywords ("Sports AND Operations Research") or sift through tons of irrelevant links.
I was scanning through the subject categories of the recent issue of IAOR to find papers published in "sports".  I saw something really quite impressive.  Can you see what caught my eye?